Chinwag's Christmas Shindig with Digital Mission & Social Media Week London
Wed 8 Dec, 2010 from 7:00pm - 11:00pm
Cost: Free (RSVP required)
It's nearly Christmas, and therefore the perfect timing for a festive themed Shindig. This year we will also be bringing together all the 'event' aspects of Chinwag, including Social Media Week London and the Digital Mission.
The event will start at 7pm at The Driver, close to Kings Cross. We'll be providing a merry drink or two.
Optional dress code: Party hats and Santa/Elf outfits.
Chinwag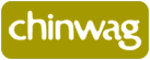 The Chinwag community is a focal point for digital media practitioners in the UK and beyond. We aggregate expertise, fact and opinion, and act as a connecting rod for ideas and talent across the digital sector.
Chinwag // Facebook // Twitter
Digital Mission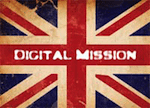 Digital Missions are a series of trade missions organised by Chinwag for UK Trade and Investment (UKTI).
The Missions support UK digital companies to expand internationally, understand foreign markets, attract investment, find partners and develop business relationships.
Digital Mission // Facebook // Twitter
Social Media Week London
Now in it's third year, Social Media Week's spring series will be taking place 7th - 11th February across 10 cities including Hong Kong, New York, Paris, Rome, San Francisco, Sao Paulo, Toronto and of course, London, providing a truely global perspective.
Social Media Week aims to be inclusive as possible, and free wherever possible.
SMW London // Facebook // Twitter
Interested in Sponsoring the Shindig?
Drop a line to michelle
chinwag [dot] com (Michelle Williamson) or call us on 020 7183 2923.
Photo (cc) Luz A. Villa.
Javascript is required to view this map.
Contact:
Email
/ +44 (0)20 7183 2923